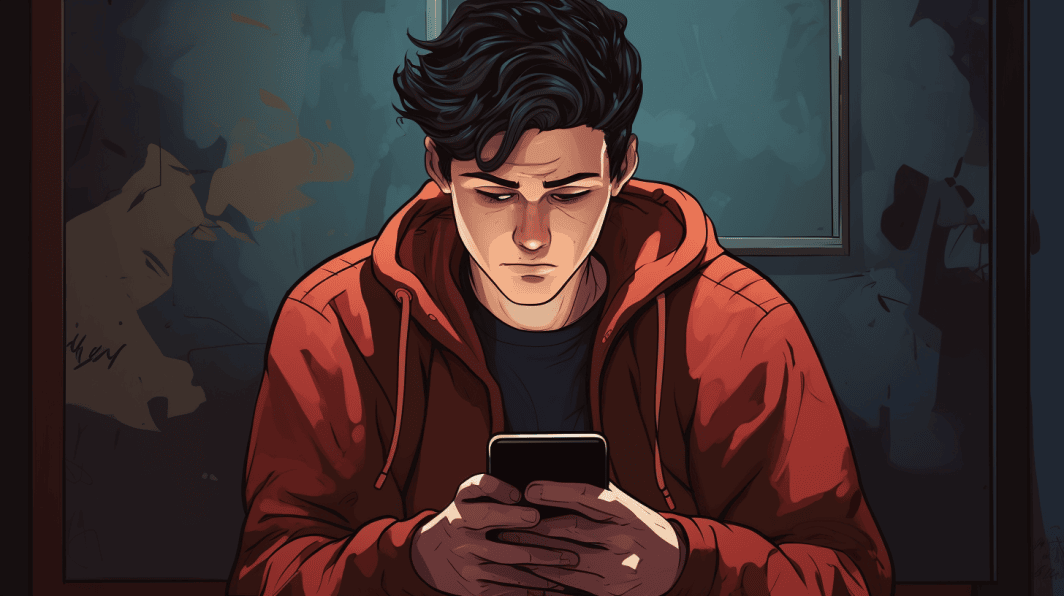 Websites For When You're Bored
Feeling the burnout? Or just plain bored at work? Looking for cool websites to visit? Don't worry, as we've got your back! We've scoured the depths of the internet to find the ultimate cure for your workday woes. Introducing "12 Fun Websites for When You're Bored at Work ". Consider this your secret stash of digital escapades, guaranteed to bring a smile to your face and a chuckle to your co-workers' ears. So, put that code aside for a hot minute, and let's dive into a world of pure, unadulterated fun. Let productivity procrastination commence!
1. GeoGuessr
Take a hilarious trip around the globe without leaving your desk chair with this fun website. GeoGuessr is an awesome web-based game that will transport you to different places around the world through Google Street View, and your mission is to guess where you are. It's like a virtual globetrotting adventure without the expensive price tag! Whether you're a solo explorer or up for some friendly competition, GeoGuessr has you covered with its single-player and multiplayer game modes.
2. InspiroBot
Looking for one of the best random websites? Look no further than InspiroBot, the ultimate antidote to your boredom! This quirky, fun website houses an artificial intelligence that tirelessly churns out an infinite array of uniquely crafted inspirational quotes, all dedicated to enriching our apparently pointless human existence. Brace yourselves for a hilarious journey filled with unexpected wisdom as InspiroBot injects much-needed fun into your daily grind. Get ready to be inspired, or at least entertained, as you explore the mind of InspiroBot!
3. Akinator
Spice up your day with Akinator, the game that reads your mind! Created by the brilliant folks at Elokence, this web-based gem will have you cracking up in no time. Simply think of a fictional or real-life character, object, or animal, and watch as Akinator uses its AI wizardry to guess who or what it is. With its ever-learning program, Akinator will surprise you with witty questions and hilarious guesses.
4. 100,000 Stars
Tired of staring at lines of code all day? Well, prepare to blast off into a galactic adventure with 100,000 Stars! This mind-blowing website takes you on an interactive journey through the stellar neighbourhood right from the comfort of your web browser. With over 100,000 nearby stars mapped out in stunning detail, you won't believe your eyes! But wait, it gets even better! As you zoom in, you'll discover 87 major stars and even glimpse our solar system. So, why settle for the mundane when you can explore the cosmos and let your imagination run wild?
5. ThisIsSand
ThisIsSand is a unique playground that lets you unleash your creativity by making and sharing satisfying pictures out of sand. As you watch and listen to the sand piling into beautiful layers on your screen, you'll feel all your work stress melt away. It's like a slow and therapeutic process that will leave you feeling relaxed and rejuvenated. And once you're done, you can proudly share your sandy masterpiece with the community and become a part of this awesome sand art family.
6. Eel Slap
Introducing Eel Slap, the ultimate funny website for those seeking a break from work. Ever wondered what it would feel like to slap someone in the face with an eel? Well, wonder no more! With just a flick of your mouse, this fun website allows you to unleash your eel-slapping skills on a random individual. Prepare to be amazed as you dive into this hilariously addictive game that will keep you entertained for hours.
7. Atlas Obscura
Atlas Obscura is your passport to the weird and wonderful. Forget about the usual tourist traps; this site explores unusual and obscure travel destinations you won't find in any ordinary guidebook. With user-generated content, it's like having a secret society of adventurous explorers sharing their hidden gems with you.
Atlas Obscura has everything, from mind-bending historical facts to mind-boggling scientific wonders. Dive into their captivating articles that span various topics, including history, science, food, and even the most obscure places you can imagine. So, take a break, embark on a virtual adventure, and let Atlas Obscura be your trusty companion in the quest for extraordinary knowledge and unforgettable experiences. Happy exploring!
8. Information Is Beautiful
Are you ready for some data-driven fun? Look no further than Information Is Beautiful, the ultimate destination for infographics and visualisations! Founded by the brilliant David McCandless, the mastermind behind three bestselling infographics books, this website is here to make sense of the world in the most visually captivating way possible.
Information is Beautiful takes vast amounts of data, information, and knowledge and turns it into stunning graphics that will blow your mind. All their visualisations are based on real facts and are constantly updated, keeping you in the loop with the latest revisions.
9. Explore
Explore - the ultimate boredom-busting website for adventurous souls! Get ready to be educated and inspired as you take on a wild ride through humanity, highlighting the selfless acts of amazing individuals. Their growing library boasts a whopping collection of over 250 original films and 30,000 jaw-dropping photographs from around the globe. They've also gathered live feeds from webcams worldwide, providing you with an adrenaline-pumping adventure at your fingertips. From majestic wildlife roaming free to adorable domesticated critters doing their thing, get ready to witness nature's finest in action.
10. Quick, Draw!
Quick, draw! Is'nt your average drawing challenge. With the power of machine learning, you get to doodle your heart out while a neural network desperately tries to guess what on earth you're trying to draw. Spoiler alert: it doesn't always get it right, but that's where the fun lies! The more you play, the smarter it gets. They've trained it on hundreds of concepts, and they're not stopping there, as more will be added over time. Quick, draw! is the perfect example of how machine learning can be used in the most entertaining and unexpected ways. So, grab your virtual pen and let the hilarious guessing game begin!
11. This Person Does Not Exist
Get ready to dive into a world of pixelated portraits with This Person Does Not Exist. A website that will keep you entertained for hours. This website is all about fun and surprises. With just a single click, you'll be greeted by a unique face, each more diverse than the last. But here's the kicker: there's no human behind these captivating visages! Nope, these photos are simply the genius creations of an algorithm. So, if you're seeking a break from the coding grind and a good laugh, head over to This Person Does Not Exist and let the pixels do the talking.
12. The Useless Web
Need a fun website to visit? Then check out The Useless Web - your one-click gateway to a world of pointless online adventures. This quirky little gem is here to rescue you from boredom and inject much-needed fun into your workday. With a simple click, you'll be whisked away to a random, utterly useless website. Trust us, these virtual rabbit holes may not solve world hunger, but they'll tickle your funny bone.
Still Bored?
If you've made it through our list and are still contemplating searching Google for "Websites to go on when bored at work", I'm afraid it might be time to start looking for a new career or company, my friend.
Continuously finding yourself bored at work may indicate that your current career or company is not the right fit for you. Feeling fulfilled and engaged in your professional life is essential, as it directly impacts your overall happiness and productivity. Take this opportunity to reflect on your interests, strengths, and long-term goals. Consider exploring new career paths and industries or even starting your own venture. It's never too late to make a change and find a work environment that excites and challenges you. Remember, life is too short to be bored at work, so take the leap and embark on a new journey towards a more fulfilling career.
Join the newsletter to receive the latest updates in your inbox.